Songs Both Great and Small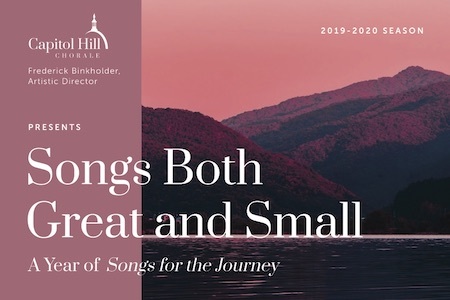 This concert will contrast choral repertoire for double chorus with works for four voices and small ensembles. Included are the Missa Flos Campi by Juan Gutiérrez de Padilla, new and favorite works by Kevin Siegfried, and classics like My Spirit Sang All Day by Gerald Finzi. Tickets available now!

Showtimes
March 21st, 7:30pm ET
March 22nd, 4pm ET
Location
Capitol Hill Presbyterian Church, 4th and Independence St SE
Tickets
General admission: $25
30 and under: $15
12 and under: FREE
Partial season tickets available.