Auditions for our 2018-2019 Season
Take a few minutes to tell us about yourself and your singing experience using the request form below. Auditions are now being scheduled for August 27th.
Due to overwhelming response, we are limiting audition slots to Tenor and Bass. If you are a Soprano or Alto, please watch our Facebook page for the next audition opportunity.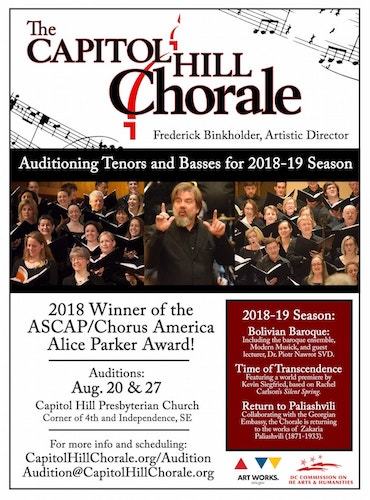 Note: Please disregard the August 20th date in the above image. We are ONLY scheduling auditions for August 27th.
 You might also want to learn more about the audition process.  
Showtimes
Location
Capitol Hill Presbyterian Church, 4th and Independence SE
Tickets