Auditions for our 2019-2020 Season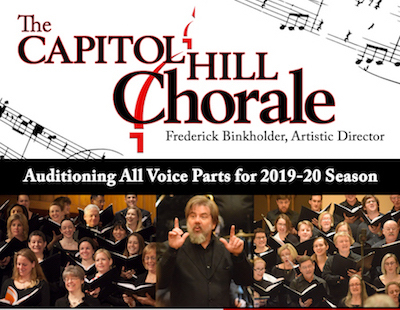 Joining the Capitol Hill Chorale starts with an audition. We hear between 25 and 30 auditions each season, and accept about 10 new members per year. Some audition sessions may be limited to tenors and basses.
Take a few minutes to tell us about yourself and your singing experience using the request form below. The next set of auditions will be scheduled August 14th and 15th.
You might also want to learn more about the audition process.
Showtimes
Location
Lutheran Church of the Reformation
Tickets