Return to Paliashvili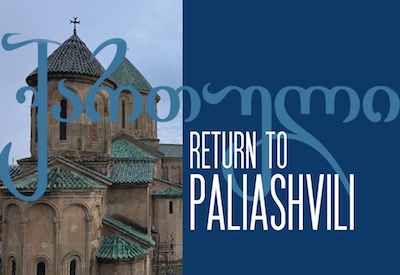 With its summer tour to Georgia just around the corner, the Chorale is returning to the heart of Georgian music with Zakaria Paliashvili (1871-1933) and the Georgian Sacred Chants on the Liturgy of St John Chrysostom. When the Chorale recorded this work in 2014, it was the first recording of the work ever made in its original Georgian language. As the work had been too Western for Georgian traditionalists, too Georgian for the Russian Orthodox Church, and too religious for the Soviets after the Russian Revolution, it remained forgotten for nearly a century. Now CHC will perform it in its entirety once again, this time in collaboration with the Georgian Embassy, as we prepare to tour to Paliashvili's home country.
Alongside this monumental Georgian work, CHC is pairing quintessential songs spanning the breadth and depth of musical traditions from across this country. From Gershwin to Hogan to Siegfried, this is sure to be a true cultural exchange.
Showtimes
June 1st, 7:30pm
June 2nd, 4pm
Location
Capitol Hill Presbyterian Church, 4th and Independence SE, Washington, DC
Tickets
General seating: $25
30 and under: $15
12 and under: Free


Brown Paper Tickets Ticket Widget Loading...

Click Here to visit the Brown Paper Tickets event page.