The Path of Joy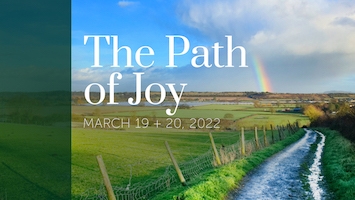 From Gerald Finzi's My Spirit Sang All Day to our first live performance of the inspirational Morning Light by our composer-in-residence Kevin Siegfried, we invite you to join us for a concert celebrating the joy of the choral art in all its glorious diversity. Britten's haunting Missa Brevis in D for treble voices is coupled with the rarely heard Invocation by Claude Debussy for tenor and bass voices and highlights the artistry of the Chorale's new accompanist Brent Erstad. Also featured are three settings of the Song of Solomon text "Ego Flos Campi"(I Am the Rose of Sharon) by Clemens non Papa, William Billings and the brilliant antiphonal choir work Missa Ego Flos Campi by the South American composer Juan Gutiérrez de Padilla.
We will be joined by the Commonwealth Brass ensemble under the leadership of Dr. Chuck Seipp. They will not only accompany us on the Padilla but also perform the Canzon Septimi Toni No. 2 by Giovanni Gabrieli. We look forward to sharing this amazing sonic experience with you very soon!
We intend to perform The Path of Joy in person on both days. In order to do that, we are requiring proof of vaccination and masking for all attendees, as well as limiting the capacity of each concert. Specific requirements for all policies are listed on the ticket page. Because of that, we are also offering an On-Demand ticket option for those who cannot or choose not to attend this concert in person. By purchasing this ticket, you will receive the recording (NOT a live stream) of Sunday's concert, which will be available to watch after April 1. Everyone who purchases a ticket to attend in person will also receive access to the On Demand recording, so if you cannot attend at the last minute, you will still be able to see the performance.
Showtimes
March 19: 7:30pm
March 20: 4:00pm
Location
Capitol Hill Presbyterian Church
Tickets
$30 General Admission
$25 Junior Admission (13-30)
Free Child Admission (12 and under)
$15 On-Demand Virtual Admission
This is a pay-what-you-can performance with suggested ticket prices. You can edit the ticket price if you would like to pay a different amount on any of the ticket options.