Unceasing Song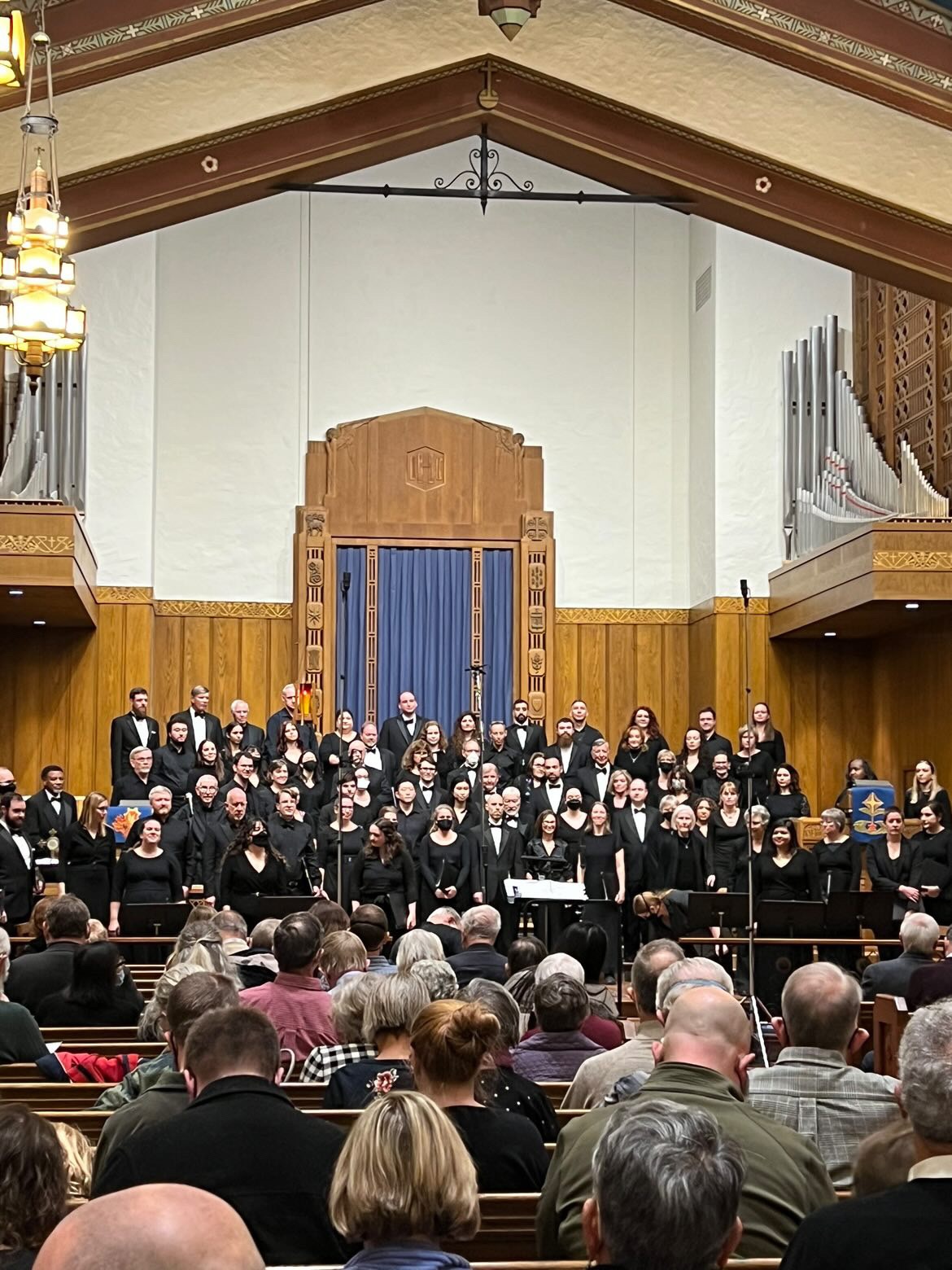 Join us on Saturday, December 3 at 7:30pm and Sunday, December 4 at 4:00pm at Lutheran Church of the Reformation for "Unceasing Song," the first concert of our 30th Season, The Journey Continues.
Accompanied by the early music instrumental ensemble Modern Musick, the Chorale will perform settings of the Magnificat text by Dietrich Buxtehude, Isabella Leonarda and an anonymous work from the Bolivian Jesuit Missions. Also on the program are the Marienlieder by Johannes Brahms, the premiere of I Dwell in Possibility by our composer-in-residence Kevin Siegfried, and the rarely heard Bright Star by Margaret Bonds. The concert will conclude with three traditional Ukrainian Carols as we honor their resiliency and courage through song.
With generous support from our community, we have complimentary tickets available to DC area music teachers, students, and their families. Complete this form to request tickets.
Covid Precautions
We intend to perform Unceasing Song in person on both days. In order to do that safely, we will have precautionary measures in place for you and our singers. Masks are required to be worn at all times while inside our concert venue. We also require all attendees to be vaccinated for COVID, and reserve the right to ask for proof of vaccination.
There may be performers performing maskless: these maskless performers are required to have had a negative rapid test within 2 hours prior to arrival at the venue.
Specific requirements may be updated based on the COVID levels in the area. We will keep our ticket page updated with the most current information, and we will happily issue refunds to those who might be unable to attend based on changes to our safety policies.
On-Demand Option
We are also offering an On-Demand ticket option for those who cannot attend this concert in person. By purchasing that ticket, you will receive a link to the livestream of the concert taking place on Sunday, December 4 at 4:00pm, which will be available to watch at any time after that point. Everyone who purchases a ticket to attend in person will also receive access to the On Demand options for later viewing. Please note that we are still formalizing our digitization process and there may be hiccups or delays. We encourage you to see us live if you can!
Showtimes
December 3, 2022 7:30p
December 4, 2022 4p
Location
Lutheran Church of the Reformation
Tickets
General admission: $30
Junior admission: $35
Child admission: FREE
Stream only: $15

This is a pay-what-you-can performance with suggested ticket prices. You can edit the ticket price if you would like to pay a different amount.