Unwavering Prayer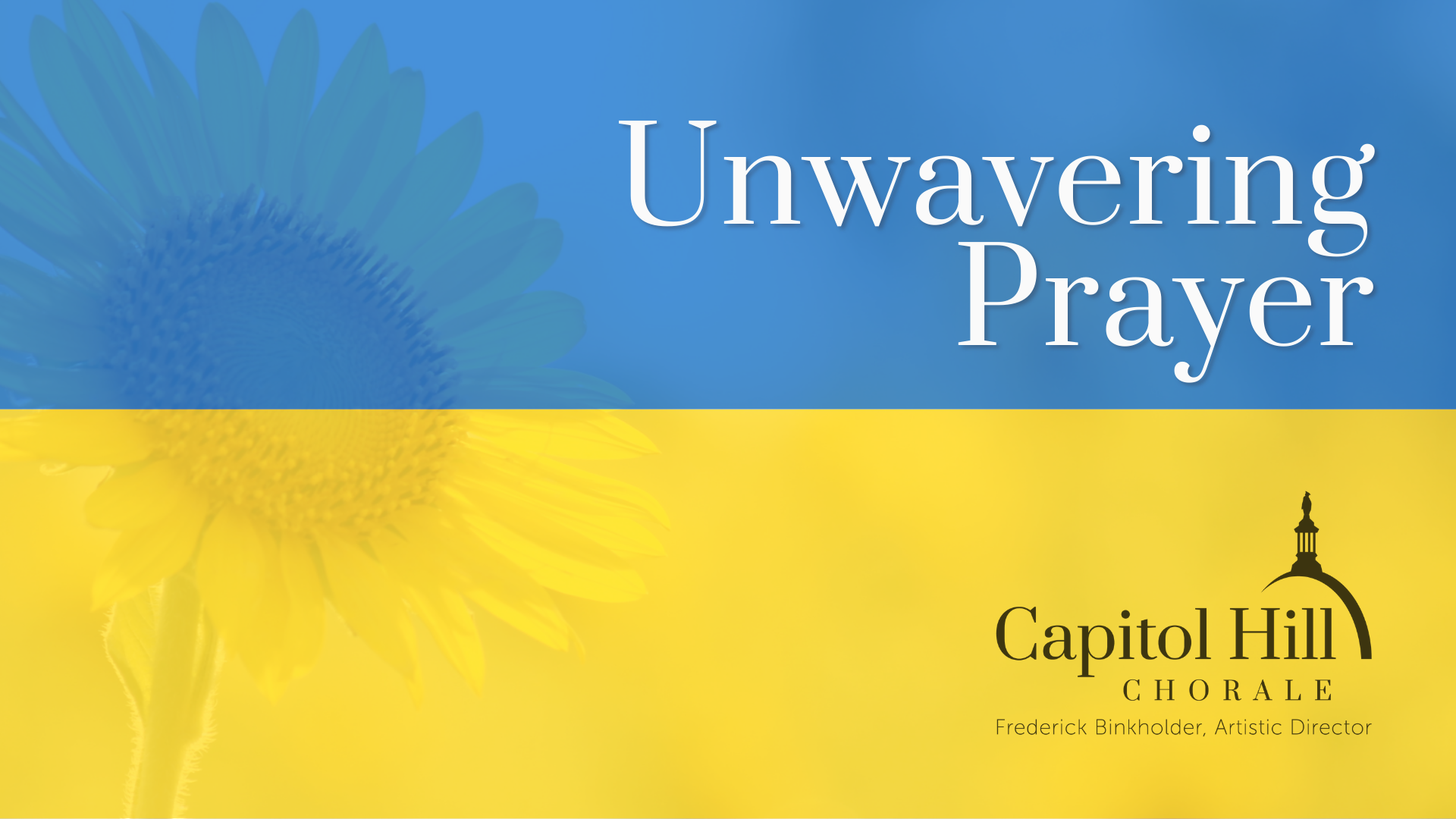 Our 30th season continues with a concert focused on the Ukrainian Vespers by Roman Hurko and Bozhe Velykyi (Prayer for Ukraine) by Mykola Lysenko. Join us at Capitol Hill Presbyterian.

Program
Hvalite imia Ghospodine (Praise the Name of the Lord) – Nikolai Diletsky (1630-1680)
Da ispravitsia molitva moya, No. 2 (Let my Prayer Arise) Dmitry Bortniansky (1751-1825)
O presviataya Mariye Devitse (O Most Holy Maiden Mary) anonymous, Text Yepifany
Slavinetsky
Ne otverzhï men evo vremia starosti (Do not reject me in my old age), Maksim Berezovsky (1745-1777)
Intermission

Vespers – Roman Hurko (1962)

Come, Let Us Worship
Bless the Lord, O My Soul
Blessed is the Man
O Lord, I have cried to You
Tranquil Light
O Lord, Keep us this evening
Song of St. Symeon
Hail, Mother of God
Blessed be the Name of the Lord

Prayer for Ukraine: Bozhe Velykyi - Mykola Leontovich
Tickets available for students, teachers, and community groups - Thanks to our generous supporters, we have a pool of tickets complimentary tickets available. Fill out the request form for complimentary tickets.
Showtimes
March 18, 7:30p
March 19, 2022 4p
Location
Capitol Hill Presbyterian
Tickets
General admission $30
Junior admission (13-30) $25
Child admission (12 and under) FREE
Stream only: $15
This is a pay-what-you-can performance with suggested ticket prices. You can edit the ticket price if you would like to pay a different amount.