Join us! Scheduling Auditions for August 27th
Have you thought about auditioning for The Capitol Hill Chorale? Now's the perfect time! We're holding scheduled auditions August 27th. 
Due to an overwhelming response, we are limiting new audition appointments to Tenor and Bass only. If you are a Soprano or Alto, please watch our Facebook page for the next round of auditions in December.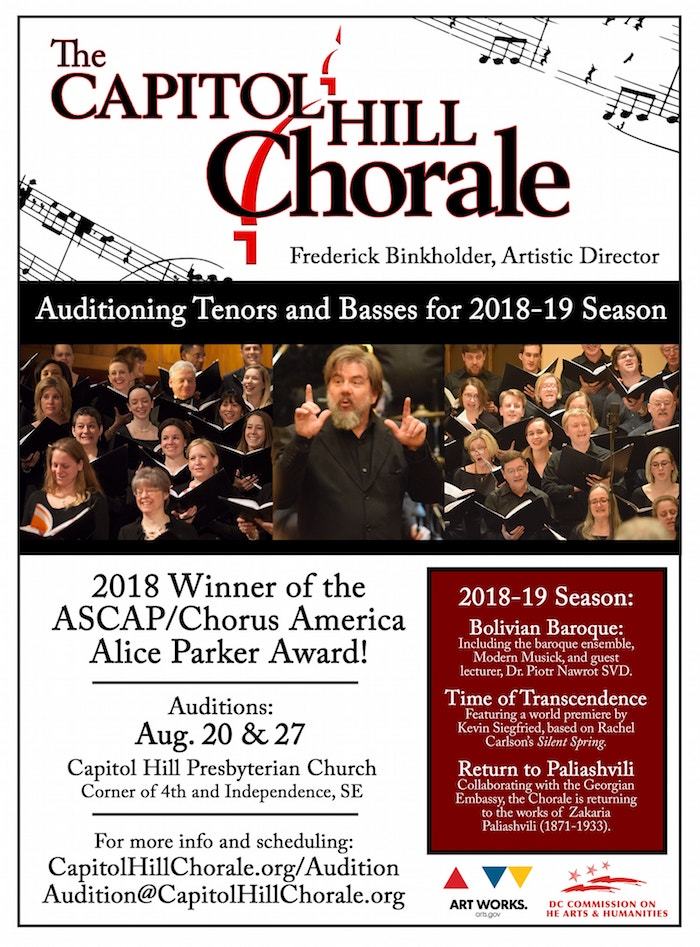 NOTE: Please disregard the August 20th date in the above image. We are ONLY scheduling auditions for August 27th.
Learn more about the audition process and request your audition appointment!